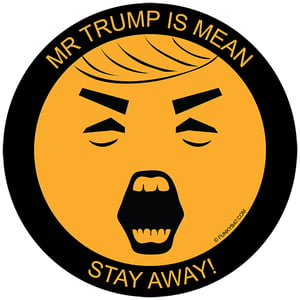 $

5.00 - On Sale
A modern-day descendant of the notorious "Mr. Yuk", who back in the day warned children which bottles & cans in the home were poisonous!
The Mr. Trump sticker is a warning to one and all that Mr. Trump is truly toxic! Stickers come in sets of 10 2-inch stickers.
ALSO AVAILABLE as a single 4-inch diameter decal sticker!