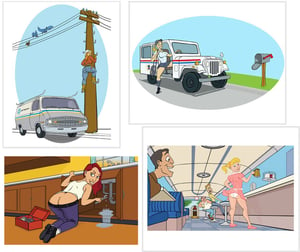 $

10.00 - On Sale
The Working Girls may not have the most glamorous wardrobe or easiest jobs, bkut they look great while they do them!
Now featuring three illustrations to choose from:
"She Delivers For You" - the pretty postgirl!
"Love Connection" - the sassy telephone linewoman!
"Check, Please!" - the waitress who catches gazes from all the fellas!